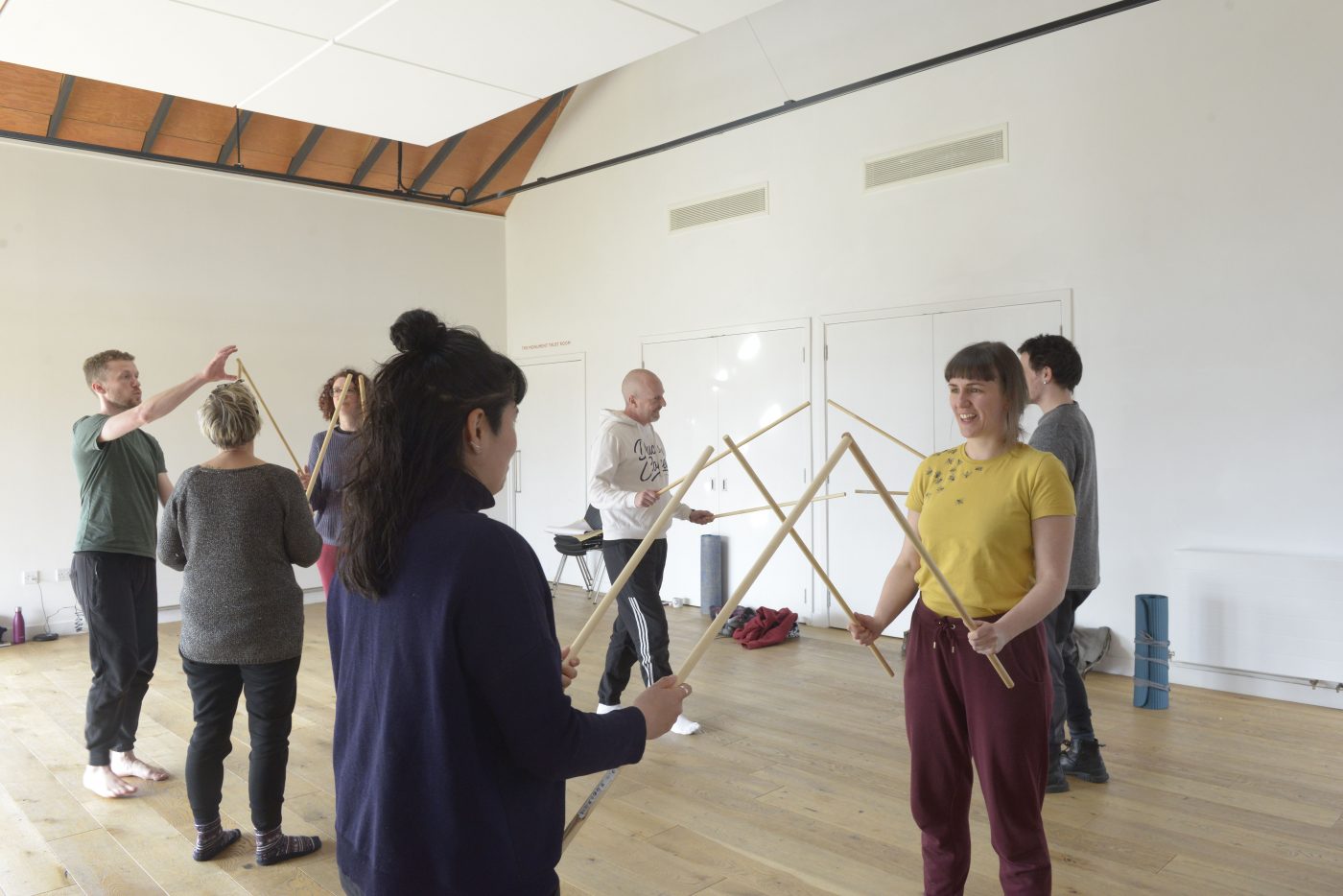 Cove Park has hosted well over 3,000 artists since its launch in 2000. The success of this programme is due to our relationship with so many wonderful artists and we aim to keep in touch with as many of our former residents as possible. 
Many of our alumni have now returned to Cove Park for further funded or independently-funded residencies, to take part in events or lead workshops as part of engagement programme. Artists returning recently to Cove Park include: Emilia Beatriz, Katrina Brown, Florence Dwyer, Ashanti Harris, Emmie McLuskey, Janice Parker, Luke Pell, Frances Poet, Charlotte Prodger, David Sherry and Dawn Youll.
The principle of creating new opportunities for our alumni and keeping in touch with everyone is very important to us. With this in mind, we have launched a new Cove Park Associates membership programme, for all our former residents. More information and details of how to join are available here.
Thank you to all our current Cove Park Associates!
Anonymous (5), Farah Abdessamad, Lauren Dyer Amazeen, Briony Anderson, Samm Anga, Lisette Auton, Hannah Ayre, Caroline Bagenol, Anna Bambridge, Laura Baran, Julie Barnes, Polly Barton, Jorda Baseman, Caroline Brothers, Rebecca Buckley, Dani Burlison, Sarah Calmus, Bobbi Cameron, Juliana Capes, Pamela Carter, Sally Charlton, Antoine Chesnais, Adam Chodzko, Rob Churm, Beth Cochrane, Ken Cockburn, Amy Conway, Hannah Coulson, Soizig Carey, Tim Craven, John Darvell, Phoebe Davies, Titus Davies, Kate Davis, Phoebe Davis, Grace Denton, Caitlin Dick, Amber Lee Dodd, Raydale Dower, Radha D'Souza, Naeem Dxcis, Evie Edwards, Laura Edwards, Tracey Emerson, Tim Fab-Eme, Sue Fairburn, Flora Fettah, Madeleine Flynn, Sarah Forrest, Carrie Foulkes, Maria Fusco, Lotte Gertz, Rodge Glass, Alkmini Gkousiari, Atar Hadari, Patricia Haemmerle, Una Hallgrimsdottir, Ilana Halperin, Ceylan Hay, Vanessa Hollyoak, Adrien Howard, Beverley Hood, Tim Humphrey, Jane Hunter, Alison Irvine, Rhona Jack, Adam Lewis-Jacob, Deborah Jackson, Edward Gwyn Jones, Laia Jufresa, Leah Kaminsky, Nikki Kane, Verity-Jane Keefe, Julie Kennedy, Ruth Kirkby, Jana Kühne, Iisa Lepistö, Jeda Pearl Lewis, Andrea Ling, Carl Linstrum, Myles Jay-Linton, Kirsty Logan, Aoife Lyall, Lorna Macintyre, Victoria Mackenzie, Robbie MacLeòid, Sheila MacNeill, Emmie McLuskey, Nick Makoha, Ariane Jackson Marini, Heather Matthew, Rachel McBrinn, Karen Maxted, Rhona Muhleach, Tim Murrray-Browne, Emma Musty, Uma Nada-Rajah,  Hatty Nestor, Naomi O Kelly, Anna Olson, Tomoko Otani, Lorna Ough, Mariem Omari, Emma Jayne Park Mathew Wayne Parkin, Heather Parry, Amy Pennington,  Freya Pocklington, Lauren Printy Currie, Fran Quinlan, Akyem-i Ramsay, Ellen Renton, Martyn Riley, Sarah Robinson, Jane Rogoyska, Julia Samuels, Michael Sanders, Alison Scott, Saffy Setohy, Amble Skuse, Charlotte Smithson, Jenny Steele, Leah Storrs-Fisher, Hope Strickland, Michael Stumpf, Roger Suckling, Corin Sworn, Becca Thomas & Claire Charles, Sarah Trounce, Maiko Tsutsumi, Sarah Urwin Jones, Olga Uzikaeva, Judith van den Boon, Amanda Verlaque, Gregor Verwijmeren, Sandra Vick, Anne Waggott-Knot, Sylvia Waltering, Sean Wei Keung, Nicola White, RL Wilson, Heather Woof, Lisa Woolley,
as of 1 May 2023.
---
Alexia Holt (Senior Director of Programmes/Acting Director) and Alex Marrs (Programmes & Communications Producer), can advise on fundraising for the costs of Independently-Funded residencies and we are happy to recommend a range of trusts and foundations to apply to (an introductory list is given below). When appropriate, we can also act as referees and support the application process itself. If this is of interest to you, please contact Alex Marrs directly.
Thank you and we look forward to seeing you again at Cove Park.
Funders to consider:
Creative Scotland
Arts Council England
Arts Council of Wales
Arts Council of Northern Ireland
John Mather Trust (West of Scotland only)
The Hope Scott Trust (Musicians and visual artists in Scotland only)
Balavoulin Art Grants (for artists living in or connected to the Highlands & Islands of Scotland)
Gaelic Books Council (for writers developing new and original writing in Scottish Gaelic, translation from another language into Scottish Gaelic or developmnet of a Scottish Gaelic graphic novel)
Inches Carr Trust (craft bursaries for makers/designers based in Scotland, will support residencies)
The Francis W Reckitt Arts Trust (for UK based artists working in a wide range of art forms)
Oppenheim-John Downes Memorial Trust (for UK based artists, designers, writers and performers over the age of 30, will support travel costs).
The Society of Authors
PRS Foundation / Open Fund for Music Creators/Women Make Music Grants (for UK based composers and songwriters, will support residencies)
Help Musicians UK
Pollock-Krasner Foundation (for international emerging and established visual artists, will support the costs of attending a residency)
Paul Mellon Centre (supports scholarships and academic research in the fields of British art and architectural history, open to UK and international applicants).
Scottish Books International (Author International Travel Fund is available to Scottish writers who have been invited overseas to promote their work.)
Other Resources:
Access Docs for Artists
Guide to Supporting the Mental Health & Wellbeing of Musicians 
Images: Above, Play Park Residency Programme 2022; below (left to right), Raisa Kabir, Skye Reynolds, Raydale Dower.