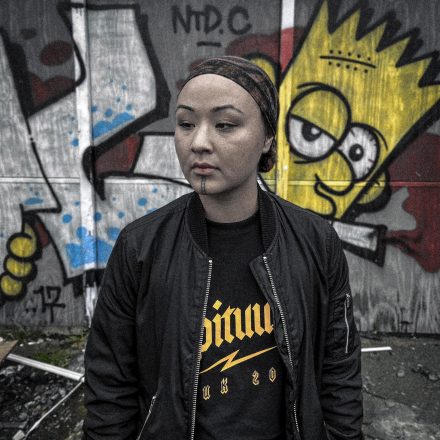 Aka Niviâna is an Inuk writer, poet and climate activist from Upernavik, north Greenland.
She is one of the artists behind the short film Rise: From one Island to Another (2018), which received the Climate Outreach's People's Choice Award the subsequent year.
Aka Niviâna has worked with Naalakkersuisut, the government of Kalaallit Nunaat, Greenland, on coordinating a successful workshop on biodiversity for politicians, profiles within the cultural community and business people.
Aka Niviâna is currently based in Nuuk, where she, besides being engaged in climate issues, is also working within the creative industry as a director's assistant, script writer and film/theater producer.