Cove Park Translation Centre
28 July 2016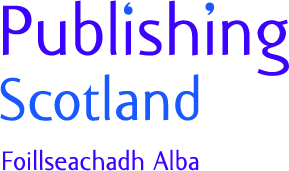 COVE PARK ANNOUNCES TRANSLATION RESIDENCY PROGRAMME 
IN PARTNERSHIP WITH 
PUBLISHING SCOTLAND
JULY 29TH 2016
COVE PARK is delighted to announce its new TranslationProgramme, in partnership with Publishing Scotland, which this year brings two translators each for a four-week residency at Cove Park. The programme is designed to develop their practice and also boost the profile of literary translation.
Anne Brauner, of Cologne, and Clara Pezzuto, from Milan, will each take up a residency in September. Both translators are working on books by Scotland based authors, and their residency at Cove Park will enable them to get a feel for the setting of the books, as well as meet the author and network with publishing professionals in Scotland.
In 2017, the Translation Programme will expand to include partnerships with Writers Centre Norwich and University of Glasgow, in addition to a continuing relationship with Publishing Scotland, creating a truly UK-wide and outward looking programme. Highlights include residential mentoring for translators and poet-poet translation, as well as a sizeable increase in the number of translation residencies available.
The Translation Programme has been generously funded bythe UK National Lottery through Creative Scotland Open Project Funding for two years, with the aim of developing translation into a permanent strand of Cove Park's interdisciplinary artistic programme. Currently Cove Park is Scotland's International Artist Residency Centre, and aims with this new programme to become Scotland's Translation Centre as well.
Publishing Scotland is the network body for the publishing industry in Scotland and administers the Publishing Scotland Translation Fund on behalf of Creative Scotland.
For further information please contact: Polly Clark, Cove Park Literature Programme Polly.clark@covepark.org